INDUSTRY LEADING 3D PRINTING CAPABILITY
• From prototype 'one-offs' to small batch runs (1-50+ parts)
• Fast turnaround (instant model review and order system)
• Competitive pricing
• High quality output with various finishes available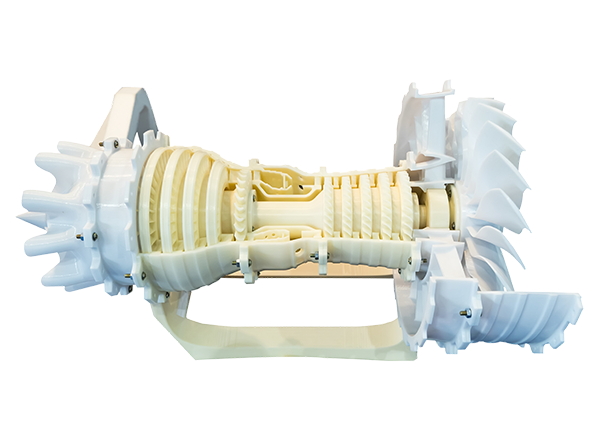 WHY ORIGIN 8 MANUFACTURING
OUR NETWORKED TEAM CAPABILITIES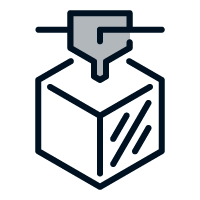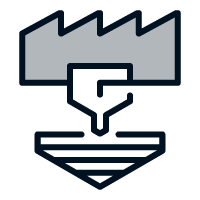 Additive Manufacturing (AM)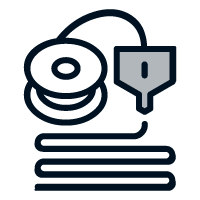 Fused Deposition Modeling (FDM)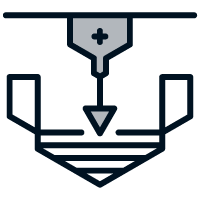 Electron Beam Melting (EDM)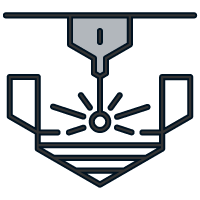 Selective Laser Sintering (SLS)
&
Direct Metal Laser Sintering (DMLS)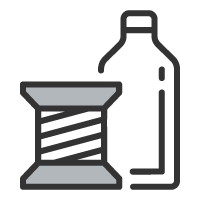 3D printing, also known as additive manufacturing, is the process of building material in precise geometric layers to form 3-Dimensional objects, using 3-Dimensional computer aided design (CAD) data.
Multiple materials can be used to generate forms and shapes not possible to be made using traditional subtractive manufacturing techniques such as CNC machining. From titanium dental implants to aircraft wing support structures and every kind of plastic toy in-between. 3D printing has revolutionised the production industry with it's affordability and fast route to market. Perfect for prototype proving and small batch runs.
ORDER YOUR 3D PRINTED PART TODAY
Once you have uploaded a 3D CAD file, our clever software will create a 3D view of the model and provide a cost to manufacture the part using a wide range of processes, materials and finishes. Payment can be made instantly using the secure checkout facility.
GOT A QUESTION? GET IN TOUCH
Origin8 Manufacturing
UK based service group, specialising in sheet-metal fabrication, CNC machining and instant order 3D printing.